Cone Editions Digital Print Workshop Descriptions
How is it possible to produce an educational workshop that is all things to all photographers and artists? By producing it in the studio that spans the history of digital printmaking.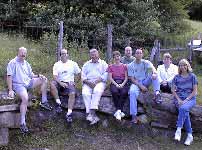 Cone Editions Press has successfully migrated from traditional-printmaking to experimental-printmaking to becoming a digital-pioneer and digital-innovator turned digital-developer and eventually a digital-supplier. Today it remains all these things, consistently pushing the edge of technology and pursuing the highest standards of quality. It understands what it is to be a neophyte in the world of technology as well as a supplier of museum quality printing to museums and photographers that expect the highest standards. The studio has developed hardware, software and archival inkjet solutions since 1993. And all of this activity has become a second-nature. The spirit of learning is ever present in our own-selves as well as our studio and our classroom.
The workshops are taught in the studio of Cone Editions Press. The instructors are photographers, master printers, master scanner operators, technicians, engineers, and technical support personnel. There is no other workshop in the world as comprehensive as this. There is no other workshop in the world which combines as much knowledge and experience into 4 days of learning, sharing, scanning, imaging, printing, and maintaining equipment. There is no workshop in the world that combines this level of equipment, spanning from consumer to professional.